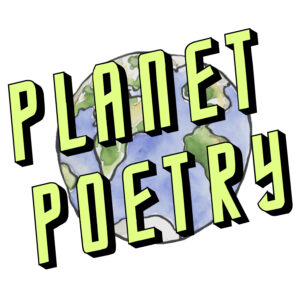 Planet Poetry is a podcast hosted by Peter Kenny & Robin Houghton which began in October 2020. In each episode we interview a poet or editor or two (sometimes both), hear them read some of their poems and talk about their books, their craft and their life in poetry. We also banter a bit about poetry life, we debate current issues in poetry and talk about what we've been reading.
Part of its success is the fantastic chemistry between friends Peter and Robin, whose exchanges are illuminating, frank and often amusing.
– Tim Relf, Poetry News
Subscribe wherever you get your podcasts, or you can listen all the episodes here. The most recent (Season 4) are on this page. See the top menu for the first three seasons, 45 episodes in all.
Planet Poetry is entirely self-funded – if you like what we do, please consider making a donation, better still, become a Supporter for as little as £2 month!


Starting your own podcast? Click this link to open a Buzzsprout account and both you and we earn a $20 credit if you take a paid hosting plan!
Season Four